The Friends of Alumni Field invite you to honor and recognize your graduate, your favorite teacher, your athlete, your team, your coach, your family, your business, a loved one or simply show your support though its inaugural "Buy a Brick" fundraising program.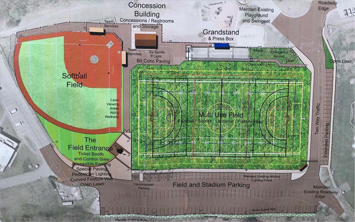 Your brick(s) will serve as the foundation for the new facility entrance and creates an everlasting opportunity to honor someone special, your family or your business.
Orders must be placed by 12/31/20 for spring of 2021 install.
Questions? Contact Friends of Alumni Field at LittletonAF@gmail.com.