Buy a personalized paver to be part of HSSC forever.
Help maintain and improve this landmark animal shelter in Sarasota County.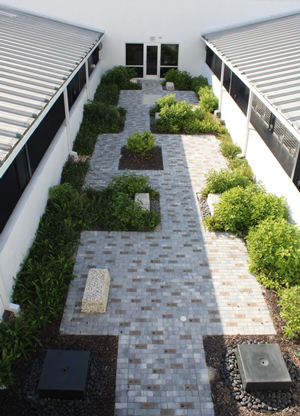 Buy a personalized paver and be part of HSSC forever.
Show your dedication to the area's premier no-kill animal shelter.
About HSSC
The Humane Society of Sarasota County (HSSC) was founded in 1952 as Sarasota's first nonprofit animal welfare organization. Over the past seven decades, HSSC has grown from a small shelter with space for just a few animals to a 38,000ft2 campus where 2,600 animals are helped each year.
Pave the Way
Each personalized paver will be inlaid in the walkway of our beautiful memorial courtyard. Inscribe your paver with the name of your pet, your family, your business, or a tribute of your choosing. You'll not only be a permanent part of the shelter—you'll be helping us realize our vision of a community where all animals are cared for and loved.