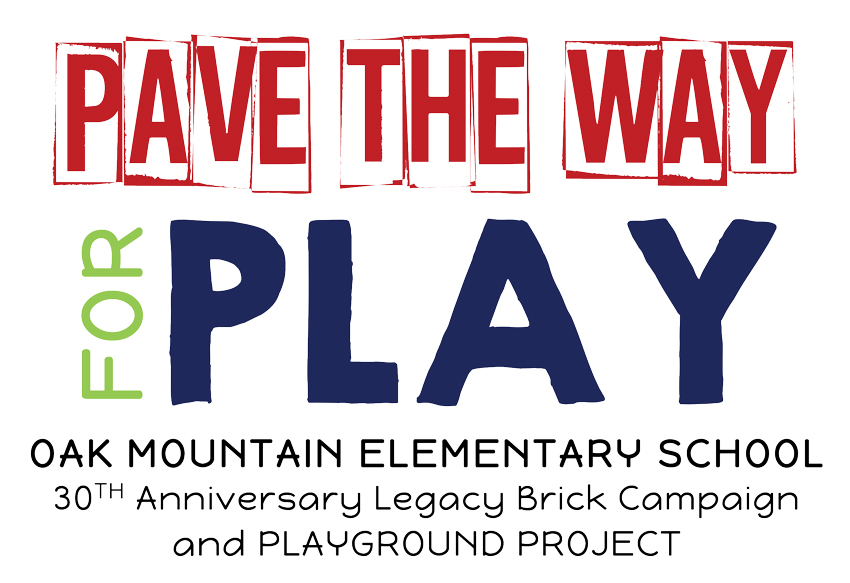 Oak Mountain Elementary School was established in the Fall of 1990 making this our 30th Anniversary! You can personalize a brick to PAVE THE WAY FOR PLAY!
More Information can also be found on our Facebook pages: Oak Mountain Elementary School or OMES PTO & Parent Connection.
Leave your lasting legacy for years to come and influence the lives of generations of students. It truly can be a family affair, from the message you choose, to opting for a customized drawing from your children! Bricks start at $100 with several options! All proceeds will help fund the replacement PLAYGROUND.
Celebrate with a brick for your current student, former student, senior, grandchild, businesses, local heroes and more!