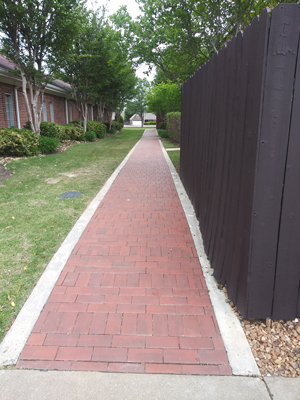 St. Brigid Catholic Church Memorial Walkway
St. Brigid Catholic Church has grown by over 600 families since 2003 when our Memorial Walkway was installed. We want to give our new families a chance to honor their families, as well as use this opportunity for fundraising.
We will use proceeds from this fundraiser to create a prayer garden at the cross in front of the church & to redesign our Stations of the Cross area on the west side of the church property.
Our BrickMarker fundraiser begins May 1st and will continue through August 31st. Please contact Renee Victor in the parish office if you have any questions (901)758-0128, ext. 7.
Thank you for the gifts of your time, talent & treasure.
If you have any questions, please contact:
Renee Victor
901-758-0128, ext 7
rvictor@stbrigidmemphis.org