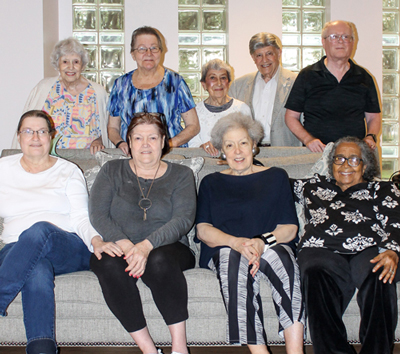 St. Dominic Village families and friends, you now have an opportunity to leave your mark and help us pave the way towards a more beautiful campus!
As we look toward the future of St. Dominic Village and assess how we can most effectively serve the growing and changing needs for senior care in our community, we have determined that an update is vital to our future success. St. Dominic Village works hard to create a loving, home-like environment, but our campus is old and outdated. While our mission and ministry are distinguishable from our competitors, we simply are not competitive in this industry.
In honor of our Project Renovaré campus updates, we will be creating a commemorative brick walkway in front of Warren Chapel. This is your chance to honor your family, loved one, or someone special with a permanent place on our campus. By purchasing a brick, you will play an active role in helping us complete the final stages of fundraising for Project Renovaré.
The renovation will attract more residents, improve the satisfaction of current residents and increase our census on campus. This is important to the continuing existence of St. Dominic Village. We prayerfully request that you partner with St. Dominic Village to create a life-enhancing, modernized environment for our residents and the next generation of seniors that we will serve.
If you prefer to pay by check, please use the following Order Form