USO-Metro Order Form
Thank you once again for participating in USO of Metropolitan Washington-Baltimore's Pave for the Brave Campaign!
We're so appreciative of your gift! Your support, together with our other loyal donors, helps us to continue to provide critical services to the men and women of the Armed Forces.
Your personalized brick will be included in our new Walkway For Heroes located at the USO Warrior & Family Center (WFC) at Ft. Belvoir, VA. As the largest USO Center in the world, WFC Ft. Belvoir handles over 12,000 visits per month from service members and their families.
Stay tuned to receive updates on the progress of the Pave for the Brave campaign as we get closer to the date of our unveiling ceremony!  You will receive a special invitation to the official opening of the Walkway For Heroes in Spring 2018!
Please fill out the following form that includes your personalized inscription or message that you'd like on your brick and click "Submit".
Brick Customization Limits:
4x8 Bricks: 3 lines, 20 characters per line.

With Image: 3 lines, 12 characters per line.

8x8 Bricks: 6 lines, 20 characters per line

With Image: 4 lines, 20 characters per line.
(Character limits lNCLUDE punctuation and spaces)
The deadline to submit your customized inscription is one week from receiving your confirmation email. If we do not receive your form within this time period, we will automatically inscribe "The (YOUR LAST NAME) Family" on your brick.
For any questions or if you need make any changes to your order please contact us at Giving@usometro.org.
Thank you again for your support of our mission.
Sample Bricks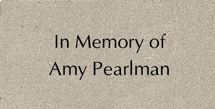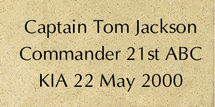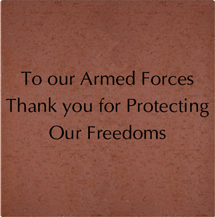 Disclaimer:
No Obscenities or profanities
No Derogatory Messages based on race, color, creed, religion, or sexual orientation.
No sexually explicit messages or double entendre
No derogatory messages regarding The USO, USO Metropolitan Washington Baltimore or other charters.
No derogatory messages regarding any individual or entity.
No political messages