BMI Press Releases
Packers Bricks Turn to Gold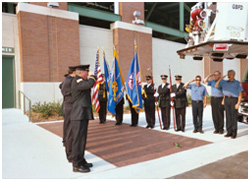 If you hadn't noticed, there's a lot for sale around Lambeau Field these days, from flags to bricks to special-event tickets.
Since the sale of commemorative bricks and tiles was announced in January, thousands of orders have come in from all 50 states and the District of Columbia, as well as from Canada, Germany, Japan and England.
As of Monday, people had placed 4,343 orders for 6,508 items for a total of $781,300.
"I think we're very pleased," said Greg Kuehl, deputy director of the Green Bay/Brown County Professional Football Stadium District, which is overseeing the program. "We expected that it would be a good program. The team has been very cooperative and that's what leads to a successful program."